Spring message for bikers!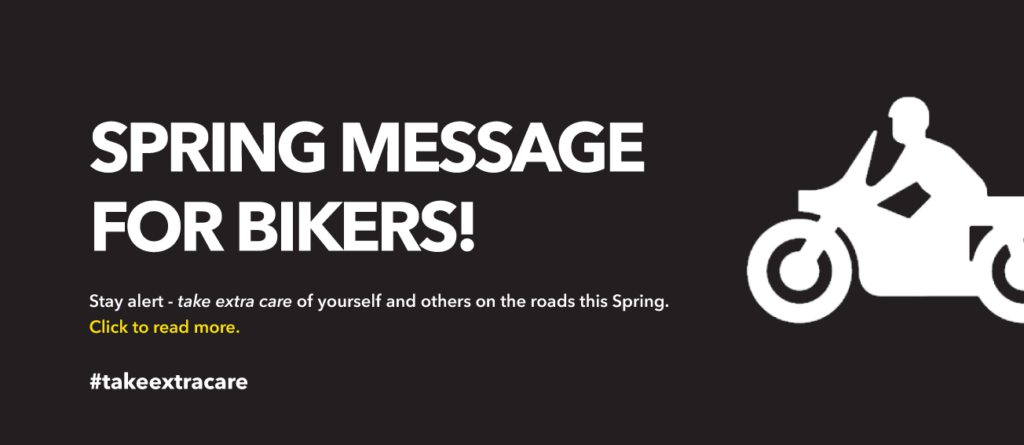 Motorcyclists are urged not to ride out on a 'wing and a prayer' this Spring.
After months of lockdown, near empty roads and many motorcyclists not benefitting from regular ride-outs, this Spring could see many riders taking to the roads for a first outing.
Motorcycling requires a high level of skill, alertness and problem solving and these skills are gained from regular riding experience and additional training, over many years.
Heidi Duffy MBE, the facilitator of the Shiny Side Up Partnership and National Young Rider Forum asks all motorcyclists not to ride out on a 'wing and a prayer' meaning that they do need to prepare themselves and their machine if they are to have a safe & successful return to the road network.

Motorcycles need checking over for all defects but particularly brakes, Tyres (the only part of the bike keeping you on the road) and lights (front and rear).
Motorcyclists are urged to get their machine checked over at an approved garage particularly if it has not been used for some time, check the MOT is up current too (and insurance too).
What about your PPE, does your jacket and trousers still fit after three lockdowns and is your helmet still good and meets the 'SHARP' standard to protect your head? Boots and gloves need checking over too to make sure you are going to be fully protected on your ride out.
Finally, but most importantly, what about you, the rider?
Are you skilled up to tackle anything you might come across on the machine, the ride and the road?
Other road users will also be returning to the road and we already know that cars and vans turning across or in/out of junctions and entrances can have the potential to cause motorcyclists real risks of collisions in 'Think Bike- SMIDSY' type scenarios.
The World Health Organisation (WHO) identifies motorcyclists as one of the most vulnerable groups for sustaining road traffic injuries, so reduce that risk by preparing yourself, your equipment and your motorcycle for your ride before setting out.
Bikers are being urged to enjoy the freedom but take heed of advice which is prepare for the ride out and not ride on a 'wing and a prayer' this Spring.